NPR Shines A Spotlight on the Unique Role of Boys' Camp in Fostering Healthy Relationships
By Adair Arbor and Jarod Wunneburger
Months before camp, Timberlake Director Jarod "W" Wunneburger received an important email. It was NPR, and they were looking for a boy's camp to participate in a story about male friendship. In the context of rising mental health issues in teen boys, and an uptick in violence perpetrated by young men, NPR wanted to explore the special role of summer camp and how it facilitates healthy relationships in young boys.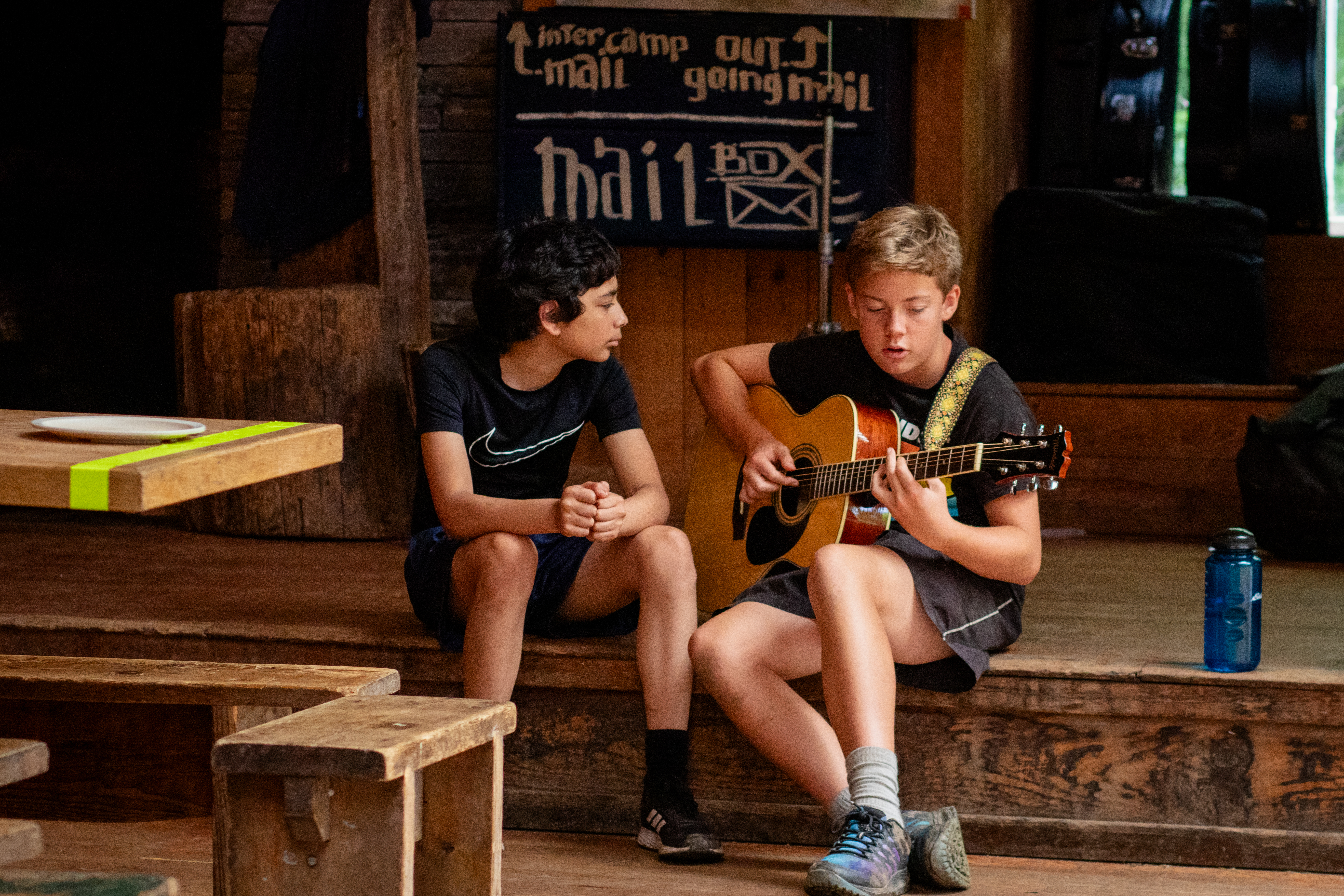 Among many potential camps, Timberlake was ultimately chosen to be the focus of their story.
"I've got this idea that TL's focus on boys and non-binary campers facilitating relationships—being okay with hugging, being okay with silence, the no-competition culture we have—all of those things are pretty special and pretty rare," says W. "NPR choosing us is an indicator that we are doing something unique and valuable here."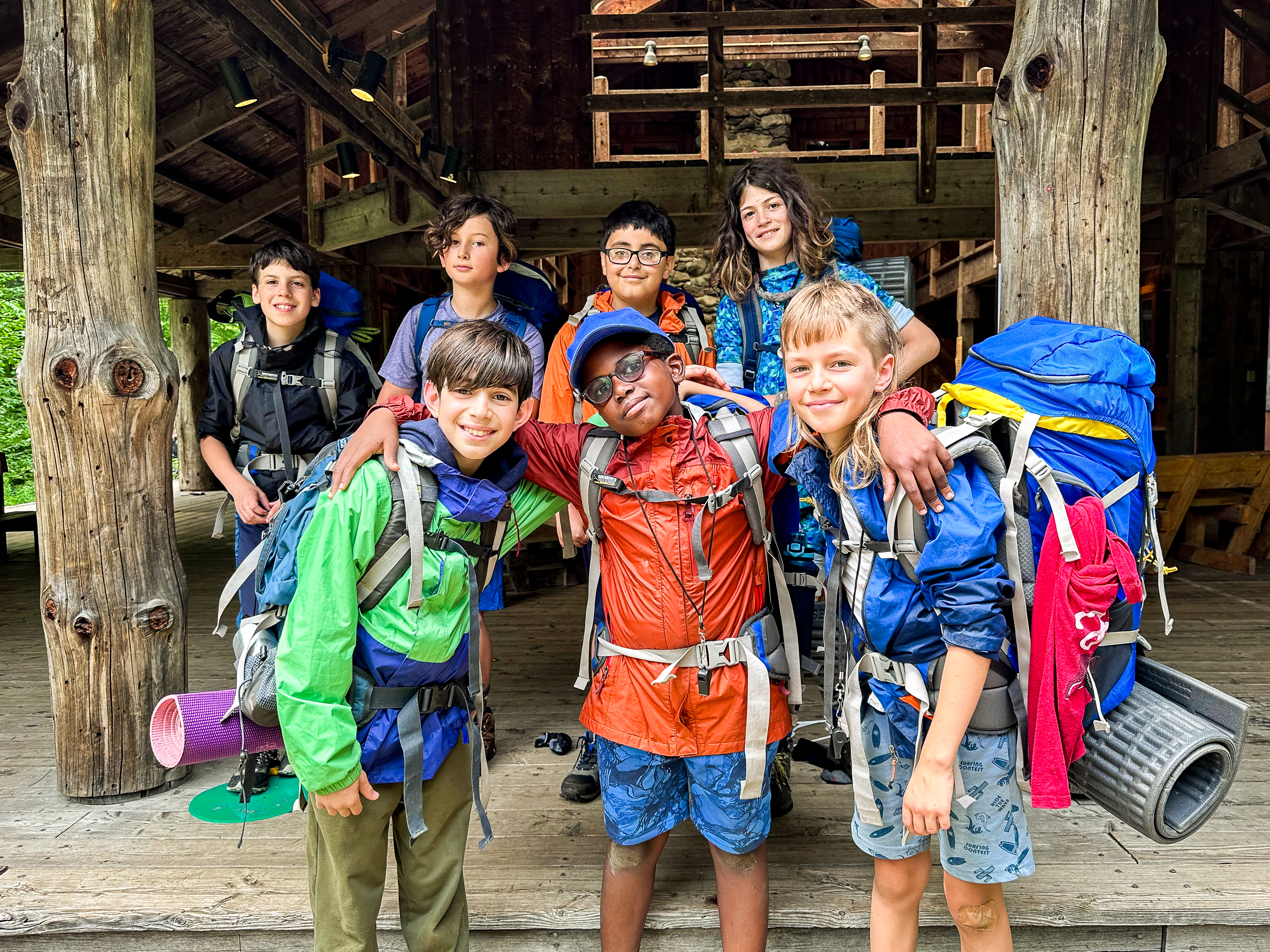 F&W negotiated extensively with NPR to make sure this project would be a good fit, with appropriate boundaries and the use of small cameras and mikes to make filming as unobtrusive as possible. Clear lines were set around privacy, including no filming of silent meeting, in intimate spaces like kybos, and setting up a hand signal that kids and staff could use to politely say, "Please don't film me right now."
Together, TL and NPR chose a theme and key moments to feature. They decided to focus on Rangers, the 14-year-olds at TL, who are making the most of their last summer at camp, working through some "senior year angst", and on the cusp of a major transition to high school.
During staff training, the NPR director, producers and camera person came out to get to know the staff and start building real relationships with no cameras in sight. They helped out with chores and became part of the TL community for a few days. During camp, they did the same with campers—joining in on meals, swimming in the lake, and just observing life at TL without any recording devices. "It was important that they were really part of camp, not just interlopers coming to film and then leave," W explains. "They invested in really solid relationships with kids and staff so that the cameras didn't impact the experience as much as if they had just shown up to film."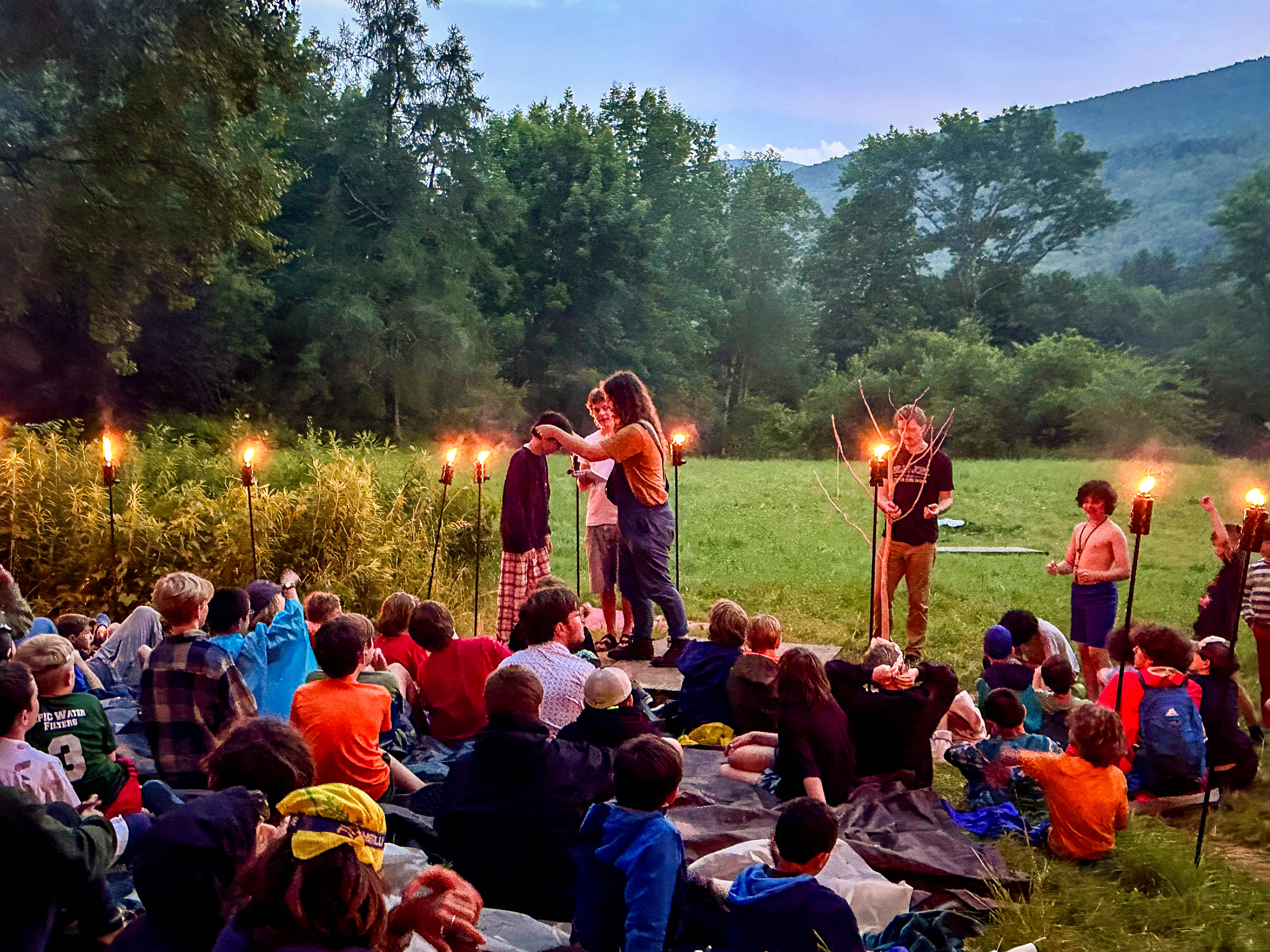 The parts that they did film were poignant. They interviewed some of the Rangers, their counselors, and W twice. The second time they caught him off-guard on departure day with the simple question, "What does Timberlake mean to you?" "I cried," he said, "but I won't tell you what I said, because I'm hoping folks will tune into the documentary and find out!" He laughed. "What's so amazing about the whole thing is that we as an organization have been working strategically on how to share the story of F&W and Timberlake with the wider world. This could go out there and reach an audience of folks who aren't familiar with F&W, who might realize because of this that we are the camp their son or non-binary child needs—that's pretty powerful, at a time when it feels like masculinity is being redefined. I believe Timberlake has a role to play in that, as an antidote to the Andrew Tates of the world. They are going to redefine masculinity as something harmful if we let them. TL is a place where we can define masculinity positively and fight against that toxicity. I feel pretty strongly about that."
We can't wait to hear their story!