SUMMER CAMP FULL OF THEATER AND SKITS IN THE WILD
SALTASH MOUNTAIN
MIXED GENDER
AGES 11-14
THE WONDER OF LIVING IN NATURE
Skits, Music and Backcountry Adventures
Located on more than 4,800 acres of undeveloped and conserved woodlands on Lake Ninevah, Saltash Mountain Camps is a place of skits, creativity and exploration.
Campers learn to accept each other, celebrate their individuality and work cooperatively in community. Living together in open-sided cabins, they play guitar, piano and sing, they swim, learn outdoor living skills and participate in work projects at camp.
Our backcountry trips also provide our youth with adventures in rock climbing, hiking, and canoeing as they gain an appreciation for each other. Campers enjoy all the creative arts as they fall in love with wild places! The activities are thoughtfully guided to build confidence in backcountry skills where campers progress from 3 day to 6 day trips in each session.
Campers build a powerful community in nature where every day adventures await!
SALTASH MOUNTAIN CAMP
Team Admissions
Hello! Allow us to introduce ourselves: We are Sam Green (they/she) and Jenny Rist (she/her), aka Team Admissions!
In case you missed it, Sara Martin is moving on to her next adventure. We will miss her heart, brilliance, and cat backpack. Mostly, we cannot wait to see the amazing things she does next!
While we search for the next Saltash Mountain director extraordinaire, we will be your primary contacts for all things Saltash Mountain & Registration related! We look forward to introducing you to the dazzling and epic summer experience that is SAM Camp!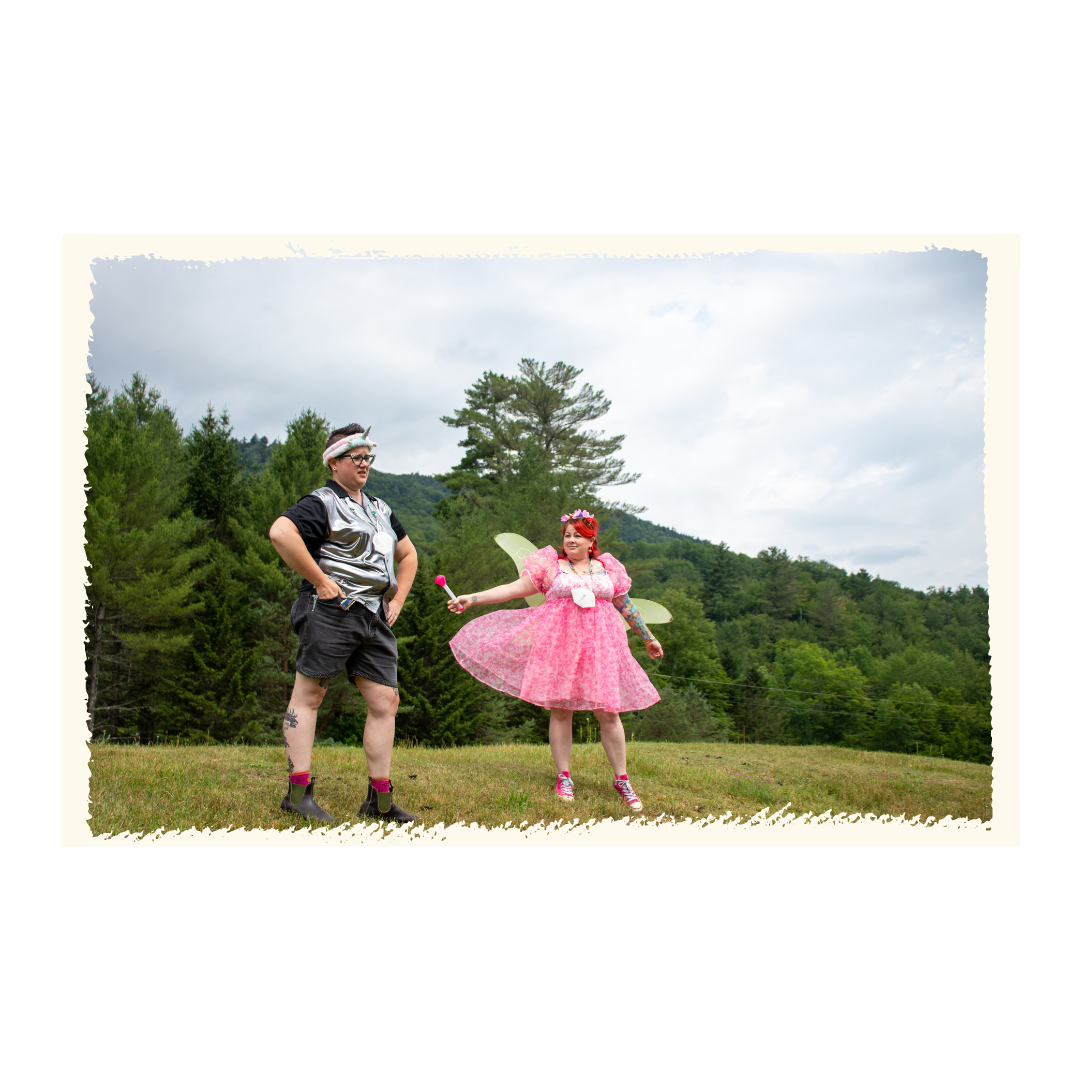 SALTASH MOUNTAIN CAMP
Dates
EXPLORE A TIME FOR ADVENTURE
| | |
| --- | --- |
| Session 1 | June 30 - July 20 |
| Session 2 | July 23 - August 13 |
HOME AWAY FROM HOME
Cabin Life
Housing: The cabins are all open three-sided wood structures with individual bunks and storage for each camper. As we build community, it's important each camper still has their space and campers enjoy personalizing their bunk. When on wilderness trips, Saltash Mountain campers begin each morning together in tents or shelters in the New England woods.
Facilities: Shared facilities are nearby for all their hygiene needs, including fresh water and hot showers.

"My son was so at home there. He sometimes withdraws socially, but not at SAM. He loved it and we were thrilled he had such a special experience."

Explore Life At Saltash Mountain Wilderness Camp
Every day there are creative and collective activities to challenge our campers as they explore the excitement and adventure of the Vermont wilderness.
On the Trail: Saltash Mountain campers spend a substantial part of each session out on the trail! Every camper goes on one 3-day cabin trip and one 6-day long trip during their session at Saltash Mountain. Life on the trail affords the perfect opportunity to practice living simply, with everything you need carried on your back! The campers rely on their community, while learning to appreciate all nature has to offer. A challenging day's hike is rewarded with spectacular mountain top views with new friends, feeling a sense of accomplishment that can only come from carrying yourself to new heights on your own two feet.
Back at Camp (Ninevah): No two days at Saltash Mountain camp are alike! The Saltash Mountain community is big enough that campers have plenty of opportunities to make new friends and small enough to get to know each other. Over the course of each session campers learn to live, work, and play together in harmony. Campers choose from a variety of activities in the creative arts, music, swimming, sports and work projects. Outdoor living skills are fun and spontaneous and can range from the typical to the playfully ridiculous. Meals are shared in the open air under the food-shelter, followed by the entire camp community gathering for time spent "singing on the hill." Evenings are spent playing all-camp-games in the field, exploring their wilderness surroundings.
Skits: From a silly 90-second skit about how to use a Kybo, what we call our composting toilets, to the end-of-summer fair skit which is performed in front of hundreds of eager audience members! Our theater and skits are an integral part of programming at Saltash Mountain. Whether you like to be center stage delivering lines, singing your heart out in the choir, writing the script, composing music, playing in the band, designing costumes, or building the set, every community member's contribution to our culminating project is welcomed and essential. Campers also host a square dance each session for the community.

th
EXPERIENCE LIFE IN THE OUTDOORS
Activities
Trail clearing, impromptu jam sessions, swimming and canoeing – falling in love with wild places!
Outdoor Living Skills
Saltash Mountain campers and teens learn knot tying, knife and ax safety, plant and animal identification and other outdoor skills in the beauty and ruggedness of nature. Older campers work up toward their "WA" (pronounced "Wah") experience including a 24 hour solo.
Trips
Teens and campers learn how to pack food, maintain gear, and plan their routes for their big trips! They learn to read a compass and a map. They practice the "Leave No Trace" ethic on all trips as well as bear-bagging and other essential skills.
Creative Arts
Campers and teens make puppets, props for skits at all camp gatherings, bandanas and art for "appreciations" for fellow campers and staff.
Waterfront
Beckoning waters of Lake Ninevah refresh campers and teens as they cool off on hot summer days. Canoeing is also a favorite pastime!
Work Projects
Giving back is an important aspect of Saltash Mountain camp. On outings, campers and teens participate in service trips including trail clearing and singing at senior centers.
Music
From singing before meals to impromptu jam sessions in the cabins, Saltash Mountain campers and teens are surrounded by musical creativity.



Latest Posts from Saltash Mountain Camp