The 1199 Campers (Anne Shore Camp Program)
The 1199SEIU/Employer Child Care Corporation administers the Anne Shore Camp Program, which allows eligible children between the ages of 9 and 15 to attend three- to four-week summer sleep-away camps located across the Northeast. There are a variety of camp options to enable parents to select the best summer experience for their child. All participating camps are independently owned and operated, and are accredited by the American Camp Association (ACA).


Farm & Wilderness has had a long standing, mutually beneficial relationship with 1199. Each summer we welcome approximately 30 of these 1199 campers from the greater New York area.

Watch the video with our camper's reflections.
Green Mountain National Forest
The Green Mountain National Forest (GMNF), part of the USDA, encompasses more than 400,000 acres in southwestern and central Vermont, forming the largest contiguous public land area in the State. Every summer, many Farm & Wilderness campers enjoy memorable trips through the GMNF. The F&W trip program operates under special use permit with the GMNF. Farm & Wilderness is an equal opportunity provider in accordance with the USDA civil rights regulations and policies.

http://www.fs.usda.gov/greenmountain

USDA is an equal opportunity provider and employer. To file a discrimination complaint with the USDA, follow this link.
Friends Council on Education
As the only national organization of Friends schools, the Friends Council on Education is in a unique position to assist schools and their teachers, students, and families by providing publications and programs to support the implementation of Friends values in the classroom and in the life of the school community.

Friends Council nurtures the spiritual life of Friends schools, strengthens the connections between the schools, and promotes Friends education through providing consulting services, professional development seminars, literature to support Quaker testimonies in school life, and peer network meetings across schools.

The Friends Council website provides resources to member schools and the general public on Friends education, peace education and Quakerism, as well as a job posting service and information and links to member schools. The Council also maintains an online forum for dialogue among Friends schools' faculty, staff, and trustees. All peer networks have groups on this forum, and the forum has over 1,000 members: www.friendscouncil.net


Vermont Businesses for Social Responsibility
VBSR is a statewide, nonprofit business association with a mission to foster a business ethic in Vermont that recognizes the opportunity and responsibility of the business community to set a high standard for protecting the natural, human, and economic environments of our citizens.

Killington Chamber of Commerce
Our mission is to be a proponent, advocate and representative for KPAA members in dealing with State and local government, Killington Resort and the greater Killington community. Through teamwork and networking we will encourage commerce to support a strong local economy within the greater Killington Region.


Okemo Chamber of Commerce
The Okemo Valley Regional Chamber of Commerce serves 11 communities in South Central Vermont. Our region is known as a 4-season recreational destination. Summer brings golf, fishing, swimming, hiking, inn-to-inn walking tours, mountain biking, festivals, outdoor summer concerts and theater at the Weston Playhouse. Winter brings all kinds of skiing, snowmobiling and outdoor activities. We're home to Okemo Mountain Resort and Scenic Route 100 Byway, the skiers' highway that connects the Mountains; Magic, Bromley, Okemo and Killington.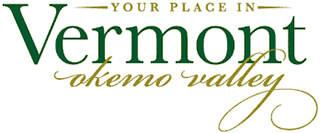 American Camping Association (New England)
The American Camp Association is a community of camp professionals who, for over 100 years, have joined together to share their knowledge and experience and to ensure the quality of camp programs. Because of our diverse 11,000 plus membership and our exceptional programs, children and adults have the opportunity to learn powerful lessons in community, character-building, skill development, and healthy living — lessons that can be learned nowhere else.

As a leading authority in youth development, ACA works to preserve, promote, and improve the camp experience.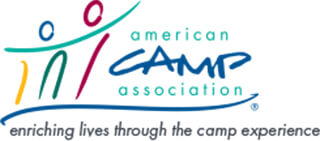 Founded by Gina Parker Collins in 2009, 4RIISE is a lifestyle network setup to bridge the gap between families of color and the culture of independent schools. 4RIISE works closely with member families and member schools to help achieve goals for diversity in quality education. The network actively promotes awareness, access, application and retention of independent school education.

Please visit: www.4riise.org for more detailed information about 4RIISE.