OUTDOOR ADVENTURE CAMP
TIMBERLAKE
BOYS AND GENDER NON-BINARY
AGES 9-14
Campers Accomplishing the Extraordinary
Timberlake encourages our youth to find their voice as they explore the wonders of nature while pushing through physical boundaries. The Vermont wilderness is the perfect backstop for encouraging our campers to learn new skills and enjoy the power of community.
Campers will tap into curiosity, strength and resilience, as they climb the hillside, build bridges, learn to canoe or try a new food for the first time. All while connecting on a deeper level with new friends.
TIMBERLAKE CAMP DIRECTOR
Jarod Wunneburger (W)
The summer of 2023 will be my 16th year with Farm & Wilderness and my 4th summer leading Timberlake. I can't wait for the summer! Timberlake is a place where campers can connect without screens, challenge themselves as they attempt new things, and learn to live simply in community.
Those values have always been essential to the Timberlake community and even more invaluable after the pandemic. As I look to 2023, I see us working to continue to create a place for campers to play in the woods, work in community, and live simply in the woods. All with the fun and silliness we do so well at Timberlake.!
I have a Masters in School Leadership from Harvard and a Masters in Special Education from St. Johns. I discovered Farm & Wilderness serendipitously as a freshman at the University of Southern California. I had never been camping, visited Vermont, or been on a hiking trip. I grew so much that first summer and have been coming back to Farm & Wilderness every year since. Camp Magic for real, ya'll. I hope you'll join us on the next adventure! You can learn more about me in my bio.
P.S. - I prefer just W! Comes from my teaching days when I was Mr. W.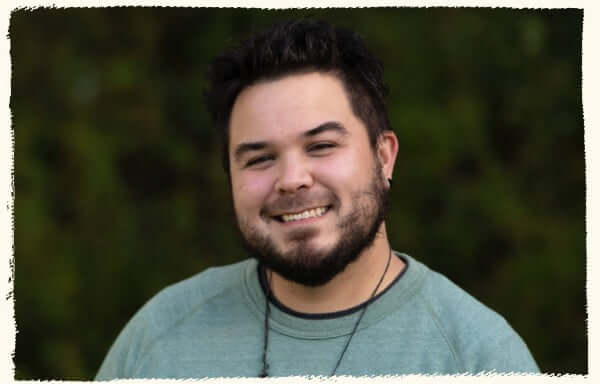 TIMBERLAKE CAMP
Dates
EXPLORE A TIME FOR ADVENTURE
| | |
| --- | --- |
| Session 1: | June 30 - July 20 |
| Session 2: | July 23 - August 13 |
| Spark 1: | June 30 - July 10 |
| Spark 2: | July 23 - August 2 |
Spark sessions are offered for new to Farm & Wilderness 9 or 10 year olds at either Firefly Song or Timberlake camps. Returning campers and campers 11 years or older are not eligible for Spark sessions. These sessions are great for campers ready for an overnight camp experience, geared towards letting your family see if our programs are right for your camper!
HOME AWAY FROM HOME
Cabin Life
EXPLORE A TIME FOR ADVENTURE
Housing: Cabin groups are based on age with a mix of new and returning campers. Campers begin each morning together with an uninterrupted view of the woods. The cabins are all open three-sided wood structures with individual bunks and storage for each camper. As we build community, it's important each camper still has their space and campers enjoy personalizing their bunk.
Facilities: Shared facilities are nearby for all their hygiene needs, including fresh water and hot showers.

"Our son had a great cabin, developed strong relationships with his counselors, experienced all the different camp activities and came away with a sense of community and responsibility."

Explore Life at Timberlake Camp
Every day there are new activities to challenge our campers as they explore the natural world, push through physical boundaries and create music and memories.
Mornings begin just after sunrise with campers working together taking care of animals and other chores vital for the community. After a hearty breakfast, the Timberlake band leads a full set of rousing sing alongs. After connecting through harmony and volume, everyone makes their way down to our Silent Meeting circle. We sit together in the woods and silently take the pulse of the day before jumping into a busy morning. Campers are learning and practicing diverse skills from learning knots and swinging an axe, to swim lessons, rock climbing or carpentry.
Afternoons are a time when campers are choosing the program that works best for them. After a rest hour, campers may choose a day hike on the ridgeline, ascending the crags of a stone chimney to framing out hutches for farm rabbits and joining a long-distance swim. Or they may choose an activity they or their friends are offering with staff. Through these activities, campers of every age are called on for their contributions and leadership.
Evening is a time for a different energy. Some nights we are building a stronger community with facilitated discussions on race and gender, while holding good boundaries for each other. Other nights are reserved for spectacular All Camp Games events, eagerly awaited as the sun sets. Council Fires gather our community as one for laughter and appreciation, while other nights each cabin chooses what they would like most to do. Campers settle down as the quiet bell tolls the end of the day, as they fall to sleep in good company.

th
EXPERIENCE LIFE IN THE OUTDOORS
Activities
Plunge in cool waters, climb the rocks, perform zany skits – challenges abound with new friends!
Outdoor Living Skills
Timberlake campers learn a variety of new skills from knot tying, knife and ax safety to plant and animal identification. They can work up to various challenges such as a guided 24 hour solo, using a map and compass to navigate back to camp and lead a trail construction team.
Trips
Campers explore the wilderness with 2-5 night canoeing, hiking or rock climbing trips providing opportunities to learn new skills for wilderness travel. Each camper learns the basics from how to set up tarps and tents, backing a well-balanced backpack and using a topographical map for navigation.
Barns and Gardens
From milking goats, sowing seeds, to collecting eggs and harvesting beans for dinner and learning how to help sustain nutrients in the land. Campers see their food comes from their efforts, not just a plastic bag.
Waterfront
Campers swim on a regular basis, jumping from the docks on a rope swing or playing Monster in the refreshing water. Swim instruction occurs regularly and campers learn paddle strokes for a future canoe trip.
Work Projects
Campers have ample opportunity to use their hands for building projects such as adding a new deck to a camp building or helping with timber framing or siding a barn. They enjoy using their imaginations to create creative structures that reflect the epic nature of Timberlake.
Arts
Creativity reigns with our Timberlake campers as they express themselves in pottery, giant hand puppets and stencil art. Our house band leads campers in songs every morning and our Council Fire holds an open mic space for skits and songs.