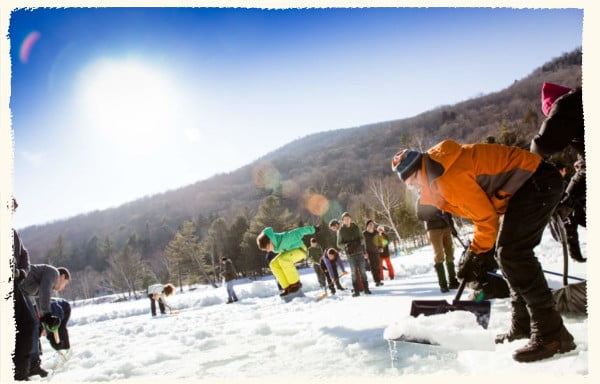 Ice Cutting on the Pond at Flying Cloud
Ice Cutting is one the most iconic events we host at F&W and we look forward to hiking in Flying Cloud with you over the 2023 President's Day weekend and cutting and hauling some big blocks of ice! We will have very limited overnight housing available at Farm & Wilderness and we encourage you to book accommodations in the area. Please note that very occasionally this event has been subject to cancellation due to extreme weather conditions.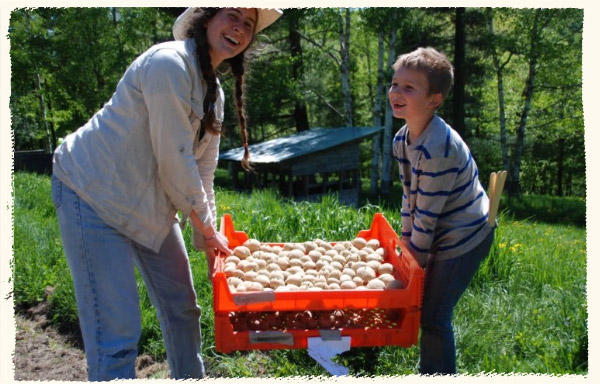 Spring Planting
Turn soil, transplant seedlings, sow new seeds and more. With hot days and cool evenings, it is a perfect time to play soccer at the fairgrounds, go for a hike up to the ridge, or test out the lake for a swim. Once again, Saturday evening you'll find yourself tapping your toes at the contra dance.
Next one May 2023!