OFF-THE-GRID SUMMER CAMP
FLYING CLOUD
BOYS AND GENDER NON-BINARY
AGES 11-14
Flying Cloud Camp celebrates everyone, as they are, exploring the wonder of living in nature together.
The Vermont wilderness is the perfect backdrop for this inclusive, off-the-grid experience for boys and gender non-binary youth. Surrounded by hundreds of acres of wilderness, campers tap into their curiosity and imagination with unscripted days spent coaxing an ember into fire, carving their own eating utensils and witnessing the beauty of the Vermont sky at night.
Camp life unfolds simply with games and adventures from sunrise to starlight, in a gentle, unrushed community.
FLYING CLOUD CAMP DIRECTOR
Elliott Siegrest Jones
I am a graduate of Warren Wilson College, and spent my first summer working at Flying Cloud almost 10 years ago.
I love that F&W's values encourage us to honor the humanity in ourselves and each other. With no promises of success, 2021 was an unqualified win for our program. We made it all happen through reliance on the wealth of experience held by a small group of staff, as well asa mountain of good work and goodwill on the behalf of our greater staff and camper community.
In 2022 I look forward to bringing back some of our familiar programming – wilderness trips, all-camp events, and visits from our friends in the Abenaki community.
I'm glad to be a part of the staff team and get to work with all our amazing campers at Flying Cloud. You can learn more about me in my bio.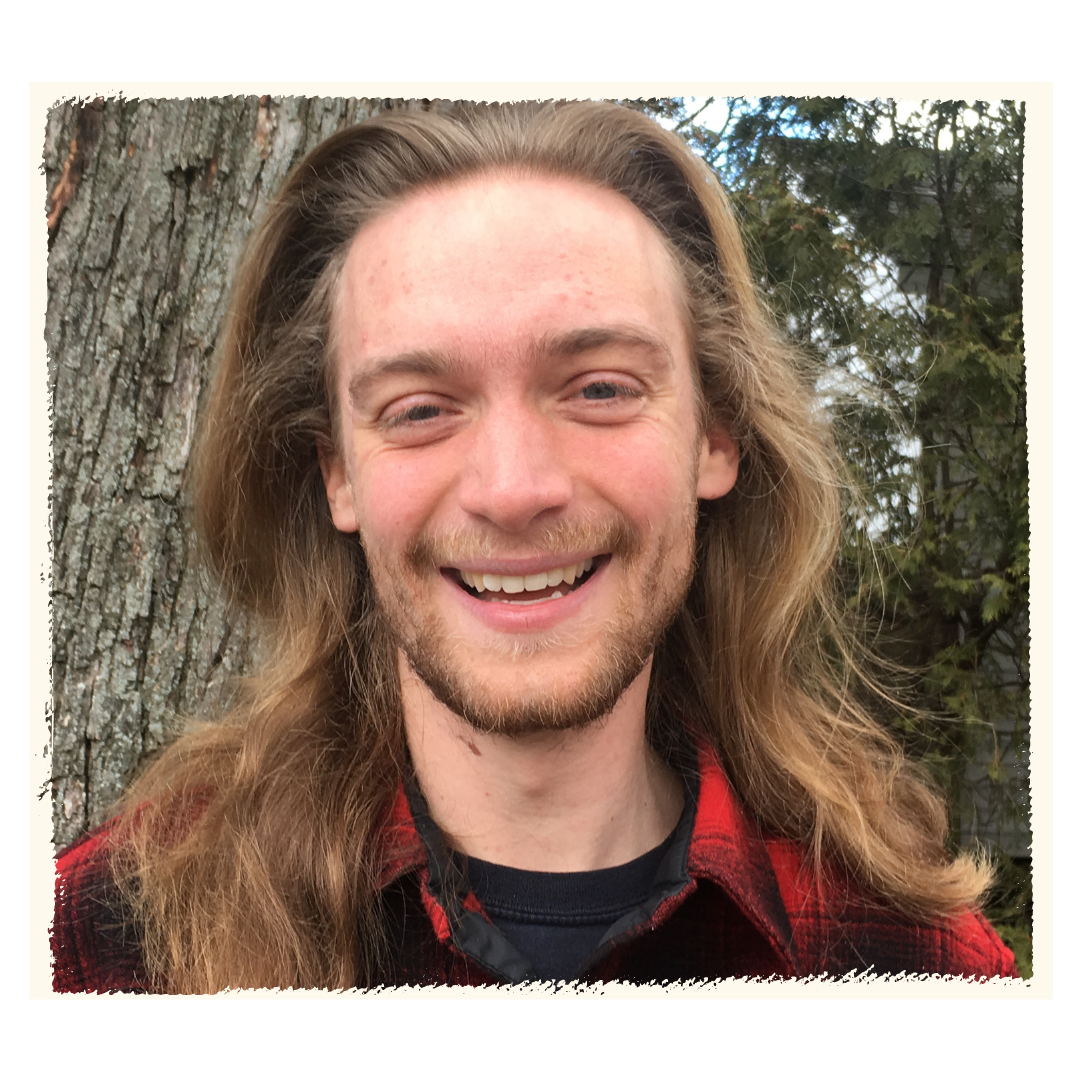 FLYING CLOUD CAMP
Dates
EXPLORE A TIME FOR ADVENTURE
| | |
| --- | --- |
| Session 1 | June 30 - July 20 |
| Session 2 | July 23 - August 13 |
HOME AWAY FROM HOME
Camp Life
Flying Cloud camp is grounded in an immersive, living-off-the-grid experience in the Vermont wilderness.
Campers enjoy learning how to build ​debris shelters, carve spoons, identify small animal tracks, ​make music and cook meals.
Shelter: Flying Cloud campers are assigned to a canvas, with one staff member per four kids, based on age, interests, and prior experience. The campers make their own beds – literally! ​With the help of their lodge counselor, they make a frame and fill it with soft sawdust and leaves, along with a rollup mat. In this wilderness space, our youth learn from their surroundings and each other.
Facilities: Shared facilities are nearby for all their hygiene needs, including fresh water and hot showers.

"Our son has not stopped telling us how great camp was. I'm so pleased. Thank you for all your hard work to make it a safe and fun place for him."

Explore Life at Flying Cloud
Every day there are new activities to challenge our campers as they explore the excitement and wonder living in the natural world without cell phones, social media and other modern day distractions.
Mornings begin with the sun shining through the trees, lighting up the clearing. Campers join in a circle, where a senior camper leads the community of voices in appreciation for the natural world around them. Before breakfast, campers collect firewood, bake bread, work in the garden and hand pump water from the well. Once breakfast is made, the cook crew summons everyone together with the treble of a conch shell. Warm oatmeal, fresh bread and other goodies are served in the sunshine or under the canopy of our open air roundhouse. After breakfast and Silent Meeting where they spend time in reflection, meditation and relaxation, campers enjoy morning activities in the beauty of nature.
Afternoons are filled with projects and learning special skills. After lunch and rest hour, which carry us through the hottest part of the day, campers ​dive into afternoon activities. From practicing a musical instrument, to improving tracking skills or starting a fire using friction, the wilderness provides the perfect​ setting for experiential learning. Campers and staff might venture further afield to pick blueberries on a nearby mountain top or go for a swim in Lake Ninevah. Other times, our youth work around camp building a shelter or clearing a trail. Whether diving into a new project or continuing to work on one, the days are filled with opportunities.
Evening is a time for gathering in community. Our campers enjoy a filling meal, such as stew and fresh bread made in our fire-stoked oven. After dinner, everyone enjoys an all-camp activity. This is a chance to burn off some energy with a Flying Cloud game of Sticks (our version of Capture the Flag) or Battle Ball (dodgeball) or inventing a new one! As the evening winds down, ​the group shares appreciation for each other to pull it all together before drifting off to blissful sleep.

th
EXPERIENCE LIFE IN THE OUTDOORS
Activities
Starting a fire with a bow drill, games of frisbee golf, playing drums – simple living rocks!
Simple Living
Flying Cloud campers learn to work together as they gather and cut firewood for cooking and light and hand pump water to drink. Everyone takes turns cooking delicious food over an open fire.
Earth Skills
Campers learn how to start fires with a bow drill. They may observe animal tracks in the woods and build a shelter with natural materials. Stalking without making a sound and gathering wild edibles are just a few of the ways our youth learn earth skills.
Crafts and Music
Campers collect materials from nature to create handmade crafts to take home. Most of our campers come away from camp having whittled some flatware! Music frequently enlivens camp with spontaneous jam sessions with drums, fiddles, guitars and more!
Games
Frisbee golf, Sticks, Kingdoms and Battle Blanket may seem unfathomable at first, but soon campers quickly learn these high-energy, non-competitive games. Fun and games are always a part of camp life!
Trips and Adventures
Flying Cloud campers swim in nearby Lake Ninevah, hike on the Catamount, Appalachian and Long Trail systems as well as other adventures! All campers participate in day and extended, overnight trips, enjoying simple living in the great outdoors.



Latest Posts from Flying Cloud Camp