EXPLORING THE MAGIC AND WONDER
Venture Into The Wilderness
Wonder and imagination take shape each day as our youngest campers take time and enjoy the simple delights the wilderness offers on 600 acres located at the foothills of Killington Ski area/resort in Vermont.

From chasing crickets, milking goats, swimming and waterfront activities to creating splatter-paint art, the great outdoors provides a playground for learning and growing individually and as a community. Climbing and costumes, greased watermelon races and pirate gold hunts will have your child delighting in the creative activities and experiences in an age-appropriate way. Barn Day campers also enjoy hosting a farm stand every week for the local community.
BARN DAY CAMP DIRECTOR
Polly Williams
The summer of 2021 will be my 41st summer at F&W both as camper, staff and camp director. I have raised two children who were at the Barn Day Camp since they were three years old and one of which is now leadership staff with us. What sparks joy for me is at the BDC is working with this age of kids who don't hold back in verbalizing their thoughts and creating teachable moments.
I have a Bachelor of Science in Health and Physical Education Teaching and a Masters of Social Work. I am really excited to be guiding leadership at the Barn Day Camp (and IB!). At F&W, I have learned the values of creating community through working together and seeing the light in everyone.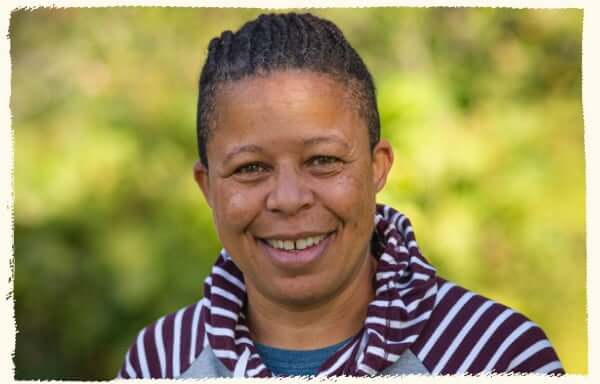 BARN DAY CAMP
Dates
EXPLORE A TIME FOR ADVENTURE
| | | |
| --- | --- | --- |
| Session 1 | June 27th - July 1st | |
| Session 2 | July 4th - July 15th | |
| Session 3 | July 18th - July 29th | |
| Session 4 | August 1st - August 12th | |
HOME AWAY FROM HOME
Day Camp Life
Barn Day is about taking time for the simple pleasures. We provide a safety-first environment where kids can be kids, learning, discovering and thriving. Barn Day Campers are a part of age-based groups of 10-12 campers, with 2-3 counselors for each group. An additional counselor or two will join the group on adventure day and the overnight trips.
Campers are provided with a cubby to store their backpack, lunchbox, a change of clothes, and projects they want to bring home from camp.
Campers bring their own lunch and are provided two snacks a day. A healthy protein snack in the morning to help fuel their day and a fruit/veggie option in the afternoon. Many of these delicious snacks are from our own farms!
Overnight trip: Barn Day kids hike to local wilderness locations, set up their sleeping bags in shelters or tents, taking turns helping to cook the meal while exploring and playing in the woods.
Facilities: Shared facilities are nearby for all their hygiene needs.

"I love the one overnight for the BDC kids. I think it's an awesome experience and the kids are very supported."

Explore Life At Camp
Every day there are new things for our campers to discover, learn, grow, cultivate, build and explore.
Mornings we gather together with songs followed by enjoying the wonders of the outdoors. Campers delight in the sights and sounds as they explore the variety of insects and plants growing alongside them. Campers learn responsibility and a greater appreciation for the food we eat by caring for the farm animals and tending to the garden. Small camp projects offer the opportunity to build something substantial to contribute. There is also time for morning swim lessons and splashing around at the waterfront, as our youngest campers work hard, play hard and forge deep friendships.
Afternoons are filled with wholesome lunches and garden. Silent reflection around our beautiful tree-ringed circle offers campers time for listening and connection before embarking on new adventures. Will they take goats on a walk? Make ice cream or enjoy a game of camouflage in the woods? Or enjoy a favorite pastime at camp; building "pinball machines"? Campers hammer a pattern of nails into a board of wood, put rubber bands around the nails and fling a marble around inside. It's a person powered electricity free pinball machine! So many choices, they just may choose to participate in all of them! After singing and our final circle, the Barn Day campers head home happy and eager for the next day.
Overnight camping trips are always the highlight of each two-week session. Children carry their sleeping bags, stuffed animals and other belongings to the campsite. Our campers are thrilled to sleep out under the stars and cook their meals (and s'mores!) over a fire. The evenings sing the music that only nature can provide as they drift off to sleep listening to the crickets and gentle evening wind.

EXPERIENCE LIFE IN THE OUTDOORS
Activities
Slide down a sudsy hillside, splash in streams, hike to a lookout – let's play!
Barns and Gardens
Campers plant flowers, feed farm animals, garden and harvest vegetables. Sometimes the children have the opportunity to help with the chick hatching, watching eagerly for cracks in the egg shells in the incubator. Goats, bunnies, chickens, ducks and pigs live on the Barn Day Camp farm.
Creative Arts
Creativity is unleashed in the arts barn with a variety of activities taking center stage. Campers learn how to make beeswax candles, build collages, paint and draw with watercolor pencils, letting the rain splash their artwork in a collaboration with nature.
Outdoor Living Skills
Older campers learn how to read a compass, erect a tarp for shelter and build a fire in all types of weather. Younger campers learn tree identification, fire building and tent skills. We teach "leave no trace", environmentally sound camping to all our campers. Campers ages eight and over can learn proper knife safety and whittling.
Waterfront
Both a classroom for daily swim lessons and a playground for supervised free time, the waterfront is a great place to cool off and play. Our campers also use the waterfront for learning paddle strokes for canoe trips or building beach forts and structures with buckets, shovels and other favorite toys.
Work Projects
Using tools is essential for fun with a variety of projects teaching new skills. Campers also learn how to design a project, learn the steps needed for assembly and use hand tools to create their vision.
Adventure
Rope courses and outdoor rock climbing provide exciting physical activities for our youngest campers. The indoor climbing wall is used for team-building exercises, non-competitive games and other activities to challenge each camper.
Youth Environmental Sustainability
With the wonderment of a child's perspective, campers explore their natural surroundings from bugs and bird nests, to animal tracks and forest sounds. The wilderness inspires most of our imaginative games and activities. The land, lakes and forests are our outdoor classrooms. Campers perform experiments along with their exploring where they are looking at things under a microscope, dissecting scat and shooting bottle rockets to learn about pressure systems.
Trips
Our two week campers experience one overnight camping trip in a wilderness setting. Our oldest campers, ages 9-10, have the option to explore more adventures in a two night trip. During these trips, campers experience the wonders of the wilderness in an age appropriate way. Tasty s'mores by the campfire are a delight for all!


Latest Posts from Barn Day Camp