EXPANDED CAMPERSHIP PROGRAM
Making the F&W Experience Affordable For All
Will you support our Affordable For All Campaign?
Farm & Wilderness has launched an effort to make our camp experience truly affordable for all families! While F&W has a long history of our generous community providing financial aid through Camperships, we know that to truly make F&W affordable for all – we must do more than provide financial aid. Therefore, we are raising money for our expanded Campership Program. This program goes beyond tuition assistance to fund a program that makes Farm & Wilderness truly accessible and affordable for all!
We seek to support 200 - 220 families through our expanded Campership Program!
Campaign Update: We have received donations from $2 - $500,000 for this campaign!
Be part of this important effort!
Could you be a lead donor for this campaign? Click HERE!
th
Beyond Tuition Assistance
What Expanded Campership Will Include
Supports to Make Camp Affordable and Accessible for All
Financial Support for Gear, Transportation, and More!
Think about the full cost of camp--it's tuition, but it's also transportation to camp, clothing and gear, attending visiting day and Fair. These additional expenses can keep F&W camps out of reach--or at arm's length--for families. Our expanded Campership Program makes funds available to families so they and their children have what they need to fully participate at camp and in the F&W community.
Partnerships to Reach Families
Partnerships with schools, non-profits, and community-based organizations help connect Farm & Wilderness to new camp families. F&W has had long and successful partnerships with 1199SEIU United Healthcare Workers East and the Akwesasne Mohawk Tribe. With your support, we will build more more and deeper partnerships, enabling us to reach more families and children who don't - yet - know about us.
Outreach and Support for Families
Many of us grew up coming to camp so we know how to do it! Today, we're seeing more families where going to camp--especially overnight camp--is a new thing. To ensure that all of our campers and camp families feel welcome, we need to do more to engage and prepare them to experience all the camp magic as well as composting toilets, our amazing starry nights, living with so much flora and fauna, and Type 2 fun.
Expanded Campership
The Why ...
Farm & Wilderness'
Values
are our why.

Integrity calls us to
. . . strive to embody our beliefs in our actions
Community calls us to
. . . gather in joyous service to each other and the land
Equity calls us to
. . . take our place alongside others working towards a more just world
. . . confront societal forces that divide, degrade, and dehumanize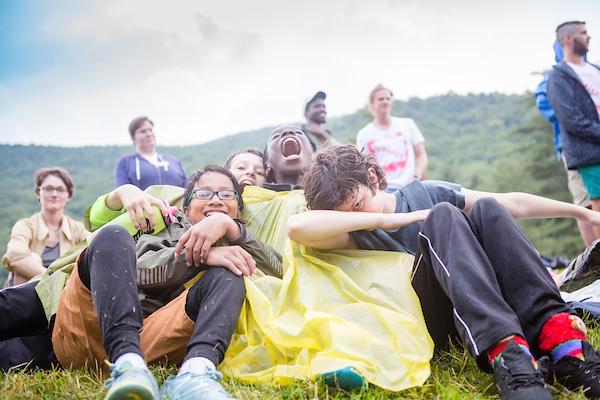 Expanded Campership
The What ...
For 2023, prospective and returning camp families will be able to see their financial contribution to camp up front--before they enroll—based on their family's annual income. As a result, more families will see that our programs are within their budget, and we will increase the socio-economic diversity of our camp families—something that we know is important to all of us.
We also know we need to do more to attract, engage, and support new families—especially BIPOC and lower income families--and campers so they see F&W as a place where they belong!
Our expanded Campership Program will enable us to make F&W programs more affordable and attract and support more new families who belong here - just like you.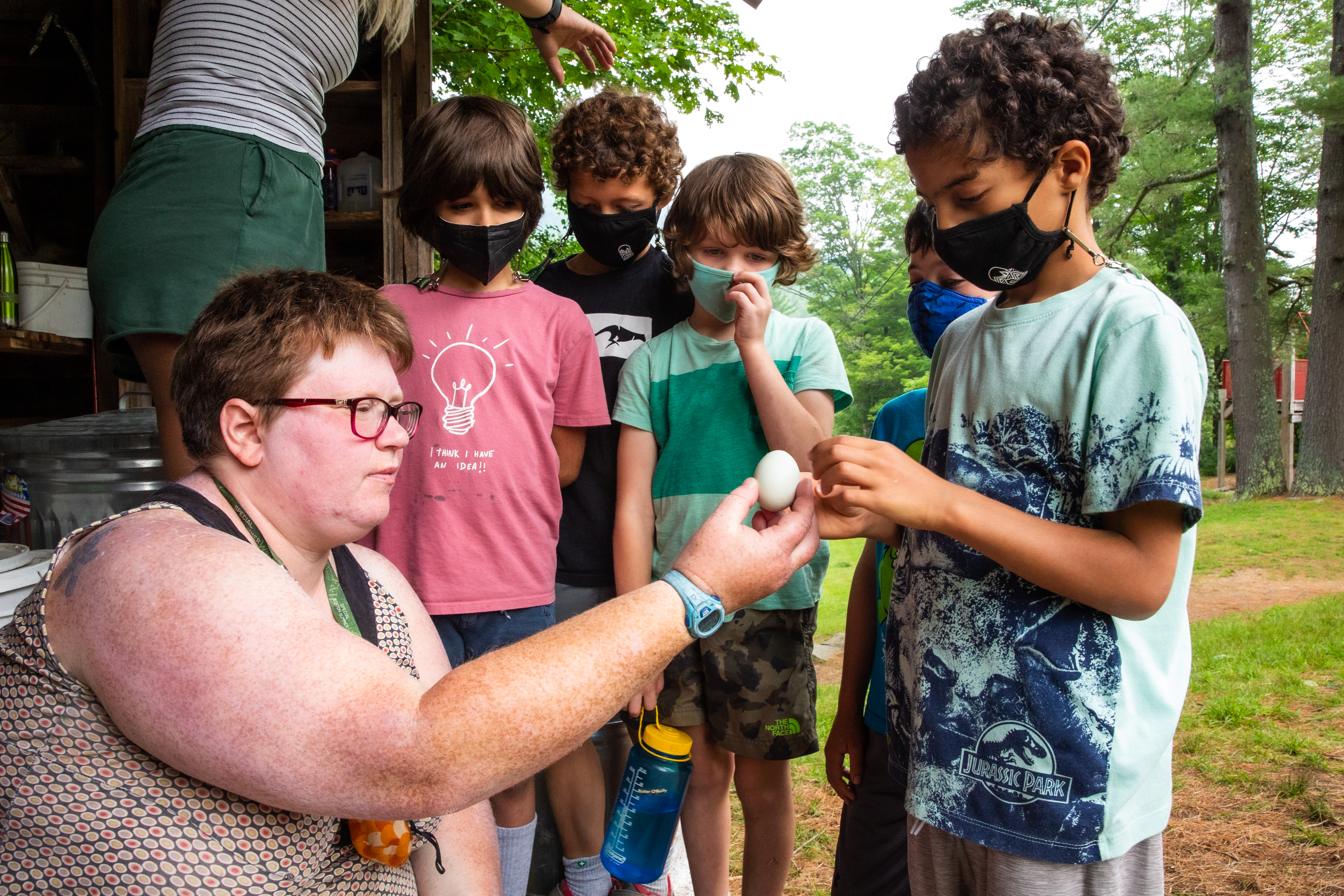 Expanded Campership
The How ...
Our expanded Campership Program will serve 200 - 220 families!
The costs to do this work well are significant as are the benefits to families and to our entire F&W community.
The overall Expanded Campership Program will cost $1,050,000 per year. This includes $800,000 in tuition assistance and $250,000 for wrap-around supports.
Funding Plan:
To support this program, F&W's endowment will fund $250,000 per year, F&W will raise $300,000 through grants, and we seek to raise at least $500,000 per year through donations by the F&W community.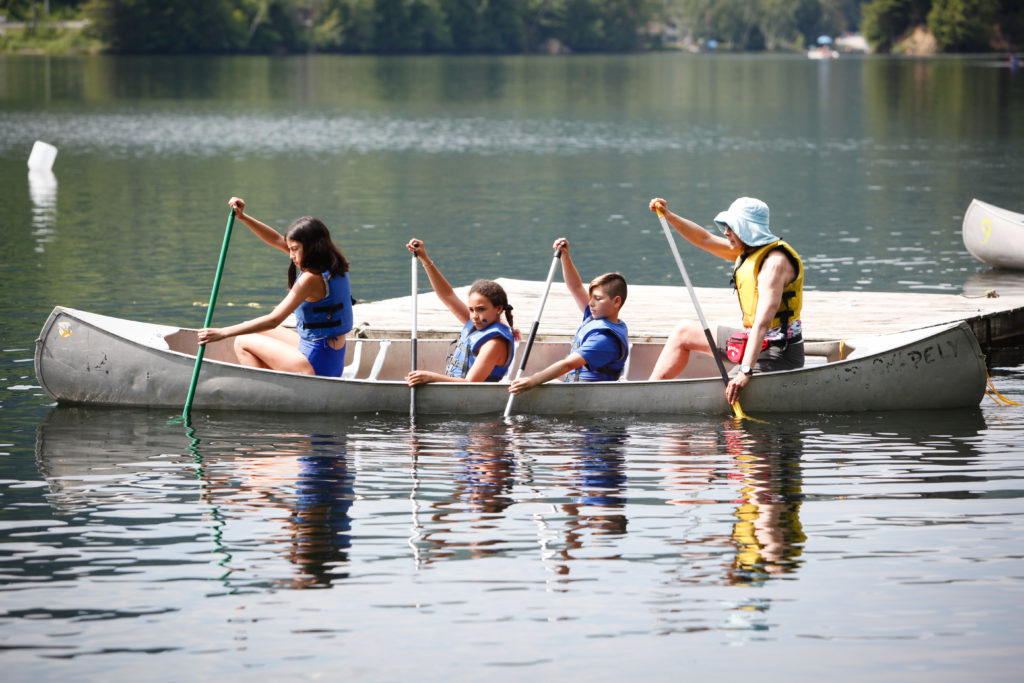 F&W's Affordable for All Campaign
Ready to Support?
Together We Make A Difference: Gifts Of All Sizes
Together, the Farm & Wilderness community can help make the camp experience affordable for all by making gifts of all sizes!
Gifts of all sizes add up and can make a difference in the lives of a camper and a family. For example:
$10 Donation Can Fund Basic Supplies
$100 Donation Can Fund Outdoor Gear
$1,000 Donation Can Fund Transportation to Camp
Make a donation today that is meaningful to you! Your donation, together with donations from throughout the F&W community, WILL make a difference!
We seek to secure lead donations from our committed donors to match donations from the F&W community in support of this campaign!
Will you become a lead donor to the Affordable For All Campaign?
2 Donors at $20,000 Per Year
4 Donors at $10,000 Per Year
6 Donors at $5,000 Per Year
6 Donors at $2,500 Per Year
Can you be a sustaining lead donor and make a multi-year pledge: F&W Affordable For All Pledge Form

Want to talk or have questions? Email Julie Cruit Angilly, Development Director, at julieangilly@farmandwilderness.org.
Ready to make your lead donation now: