WILDERNESS SUMMER CAMP
QUESTERS
MIXED GENDER
TEENS 15-17
Hiking and Backpacking Adventures
Questers Camp is a program for teens looking for extended wilderness adventure trips.
The wilderness is the perfect backdrop for fostering leadership, community and personal growth. With separate options for three or six weeks. Long Trail Questers hike the 272 mile long trail in 36 days.
Classic Questers embark on extended hiking, canoeing and rock climbing trips in the Adirondacks or White Mountains for shorter 18 day trips. Living, hiking and exploring together in the wilderness, campers learn valuable life skills on how to be self-reliant as well as making decisions collectively.
No matter what trip they choose, they are guided towards success by trip leaders who encourage and teach extended-trip skills such as route and menu planning, pacing and appropriate packing.
QUESTERS PROGRAM DIRECTOR
Paul Wachur
After Paul's work last summer as a Questers Leader, he is excited to return to Farm & Wilderness in summer 2022 as our new Questers Program Director. Paul has extensive career experience as a program facilitator and curriculum developer for nature-based programs.
Paul has been a youth instructor and facilitator for over 10 years and has extensive certifications such as Wilderness First Responder, Wilderness Awareness Certificate, and will be certified as a Wilderness EMT by this summer! Home for Paul is California and F&W is excited to welcome him to lead Questers for summer 2022.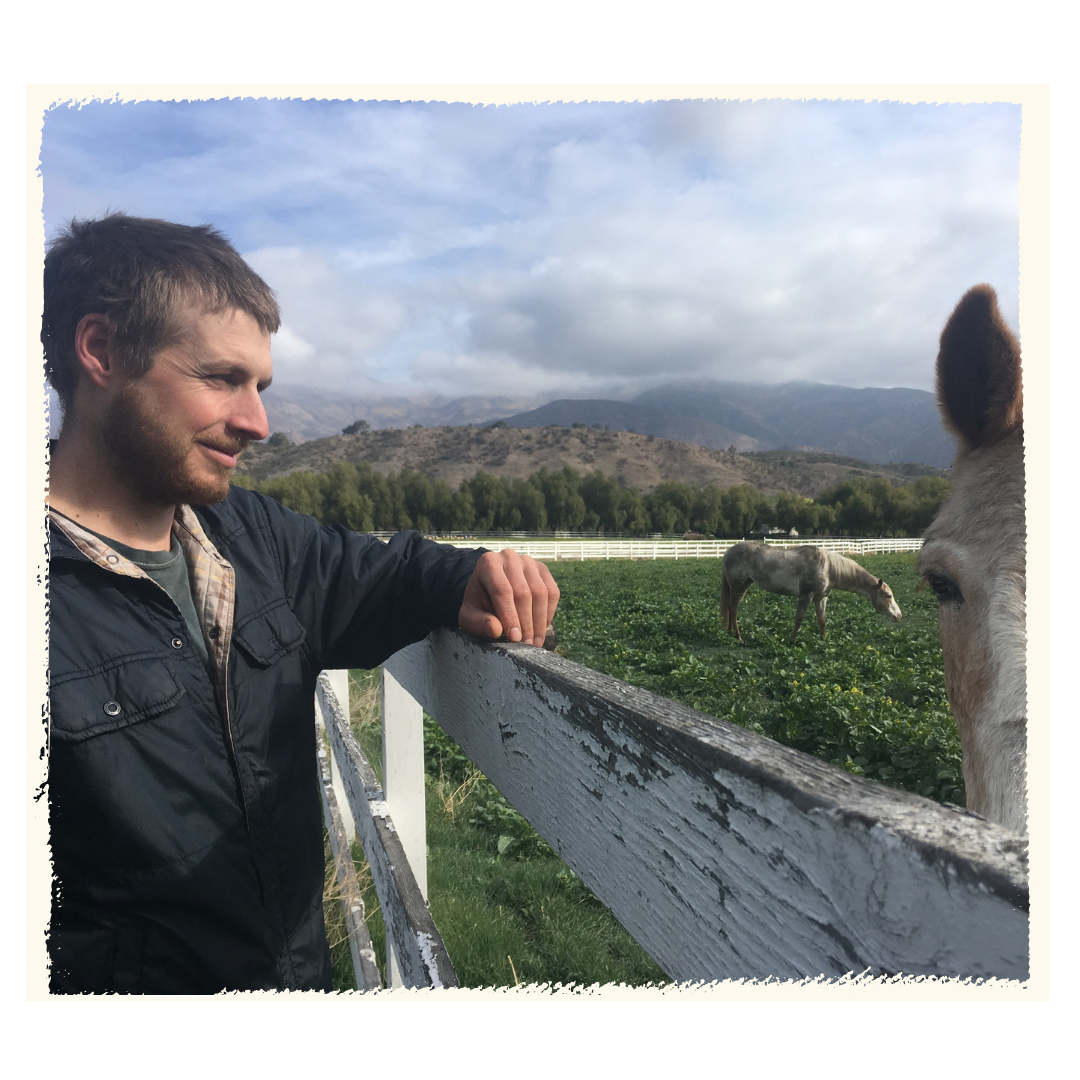 QUESTERS CAMP
Dates
EXPLORE A TIME FOR ADVENTURE
| | |
| --- | --- |
| Full Session | June 29rd - August 14th |
| July Session | June 29th - July 22nd |
| August Session | July 24th - August 14th |
18 OR 36 DAYS OF ADVENTURES IN THE WILD
Hiking Trips
For those eager for extended wilderness trips, Questers is the perfect summer camp! With separate options for the summer, our Long Trail Questers hike the 272 mile long trail in 36 days. Our Classic Questers embark for 18 days where they enjoy canoeing, backpacking and conservation service projects.

"Farm & Wilderness has a spark that goes unmatched. Each summer that I return, something magical happens. F&W has made me a better person."

Explore Life At Questers Wilderness Camp
Every day there are new adventures to challenge our campers as they explore the excitement and adventure of learning new skills in the mountainside. Our teens learn about trip planning, setting routes, preparing meals and their gear and many other necessary skills for extended time in the wilderness. Questers eagerly take on increasing responsibility as the trips unfold. They challenge their newfound skills by planning and executing short trip segments, carefully supervised by staff from a discreet distance to ensure safety while fostering our teens' leadership skills.
48 Days
FULL SUMMER
Long Trail end to enders
Many of our hikers who have been enjoying the beauty and adventure of Vermont's Long Trail may have wondered what it would be like to complete the historic 100 year old path. How it must feel to meander along the crest of the Green Mountains from Massachusetts to Canada. Now it's your turn! It's time for you to explore these great adventures. This is a bucket list experience hiking the full length of the 272 miles of the Long Trail.
The trip is geared toward success through learning and practicing extended trip principles like route and menu planning, pacing and appropriate packing. Teens develop a deep understanding of connection with nature and their peers that only a prolonged distance from screens and modern life can provide.
As with any Questers course, the trip leaders will support our teens and orient them to the specific backpacking techniques, and coach them on how to be self-reliant and make decisions collaboratively. Campers on this trip will experience the Farm & Wilderness values of simple living, peace, community, integrity, equity and sustainability. Based out of Saltash Mountain Camp, Questers leave with a lifelong preparation for extended wilderness trips.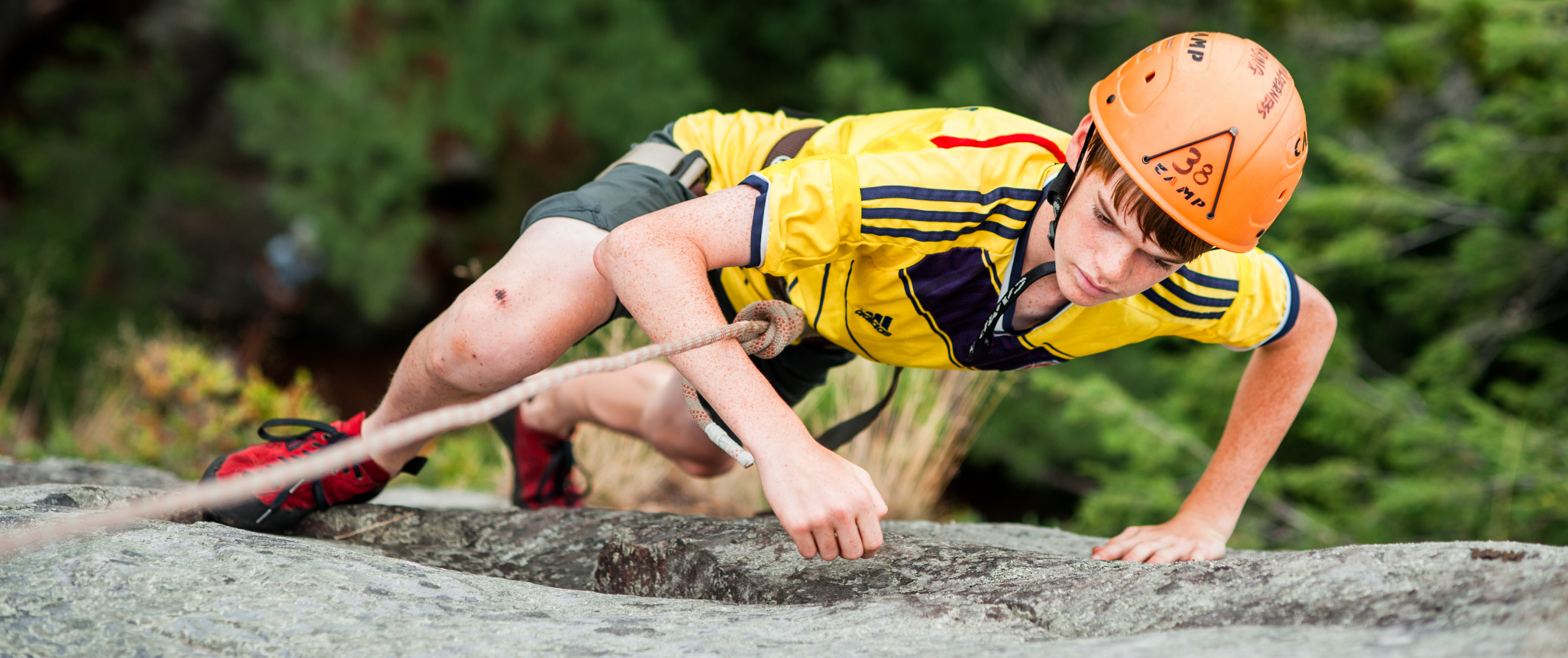 SESSION 1 or SESSION 2


ADIRONDACK MOUNTAINS
Learn Lifelong Hiking and Traveling Skills
All Questers learn wilderness skills to help them feel comfortable in the wilderness. There are unique low-impact skills such as "Leave No Trace" practices that protect the wilderness and learning how to suspend their food from a tree limb, known as "Bearbagging". Campers learn how to carry all their gear and food by techniques for distributing weight and how to keep their essentials dry. They learn to cook on the trail, learning that minimalism in cooking doesn't mean the food can't be delicious! Navigating with a topo map rather than relying on a GPS and knowing lightning drills and other emergency procedures gives our campers a great sense of confidence and security.
Learn 21st Century Skills
Questers practice leadership, taking turns being responsible for decision making and guiding the group. The staff is always there to step in, but each day is different and the challenges are authentic and met with collaboration. For many teens, this is the longest they have ever unplugged from their devices and the internet, relying instead on the group for information and entertainment. Questers learn to bond with a group of people that may be new to them, learning to work as a team and include everyone collectively! Learning to work through challenges, helps forge a true camaraderie that can be difficult to find in other places. Questers enjoy the simple fun that is had as they sing songs, play trail games, and just laugh in the rain!
Farm and Wilderness Connections run deep
Tamarack Farm camp is the home base from which trips depart and where they return. It's magical how luxurious camp becomes after being out on the trail! For Long Trail Questers there is a visiting day where family and friends bring food to share. Ingenuity runs deep as cordless drills have been used to make milkshakes!. All Questers are connected to Farm and Wilderness through the values we practice on the trail and the way we connect with other hikers. Many Questers go on to become staff members, inspiring other campers as the magic and beauty of camp.



Latest Posts from Questers Camp